Welcome to Charlotte Glasson's website
Saxes, Flutes, Strings and so much more…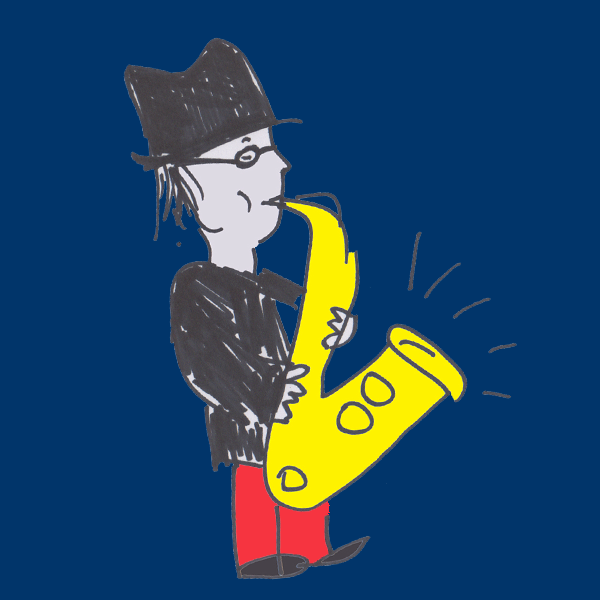 Hello Music lovers, how is 2023 treating you all?
My band has been out and about in March 2023 and our tour in March to the West Country, supporting the launch of the new album, "Bonito" (Reviewed here for Jazzwise) was fab. Lots of smiles in the mix of world music influences, bringing some sunshine for you at summer festivals 2023.
Next up for the band
13th September 2023 Carshalton Cryerarts Centre 7.30pm
Tickets here ; https://www.ticketsource.co.uk/booking/select/RdiEJKhzXNnT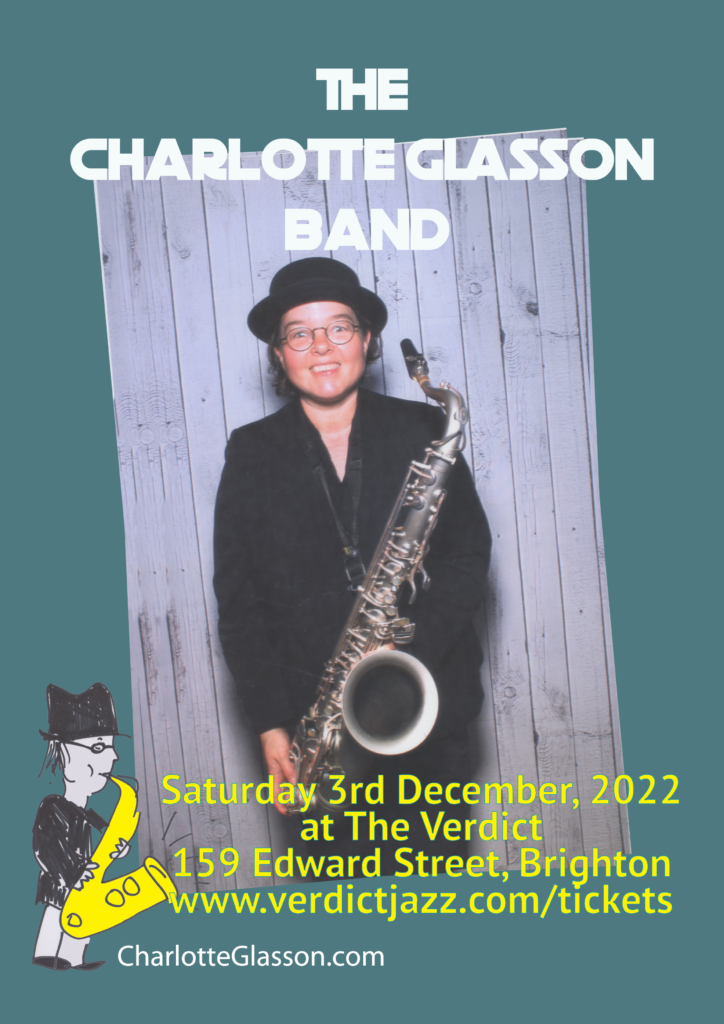 I've just been on tour with The Waeve (Graham Coxon – guitarist from Blur) and Rose Elinor Dougall's exquisite new album, and this summer I'm playing lots of festivals and european dates with them promoting their debut album.
I also played a couple of gigs with Stornoway, the band for their comeback gigs after a hiatus.
Hope to see you all somewhere along the way xx
---
2022
It's been a busy time, and I'm recovering from our great gig at Love Supreme 2022, and getting ready to launch my new album 'Bonito' in September 2022! The CD will be available to buy at gigs before the official release, and you can preorder by emailing me.
The new album 'Bonito' is officially being released in September 2022 but you can buy hard copies from me at the gigs.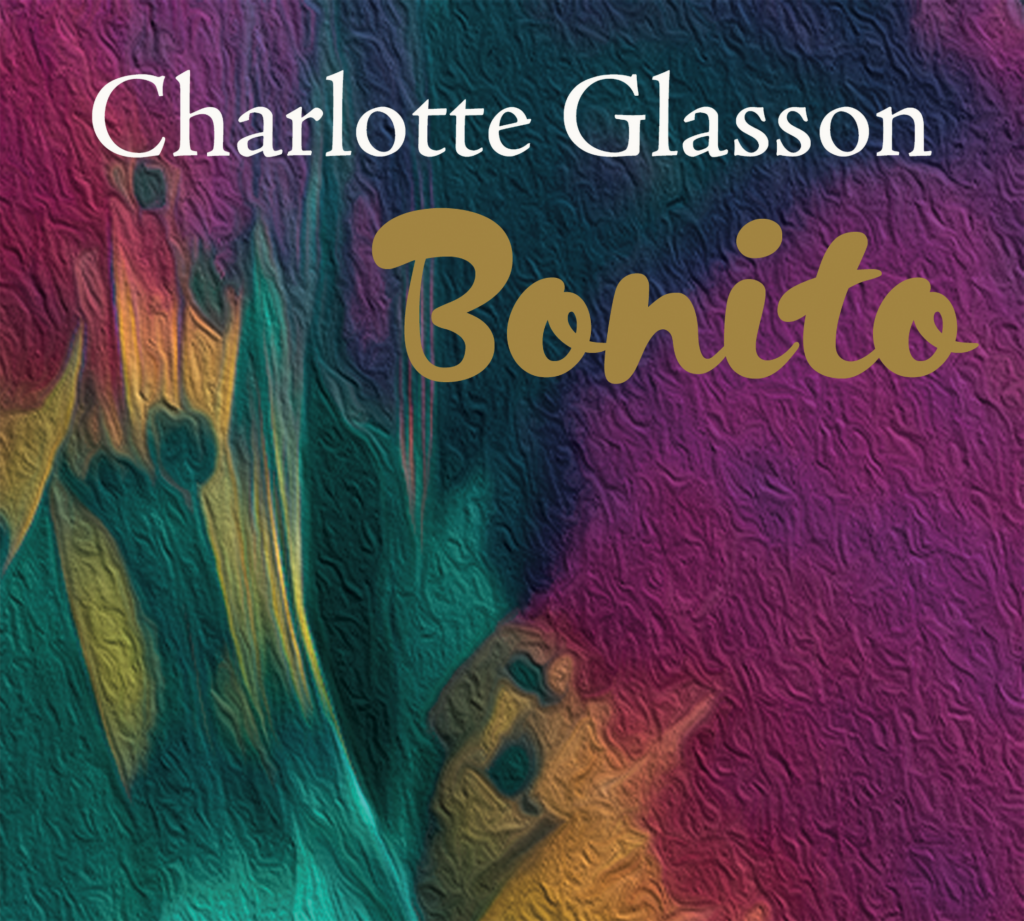 Winner of Best Newcomer Award
Marlborough Jazz Festival
Charlotte's latest CD ROBOTS out now. To order visit the CD page or listen to the album on Spotify. Featuring Chris Kibble, Chris Spedding, Mark Bassey, Sam Glasson and Mick Hutton.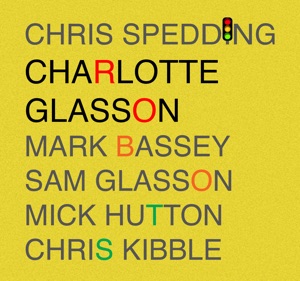 Charlotte Glasson is a multi instrumentalist, band leader and session player, playing all the saxophones, flutes, clarinet, bass clarinet, violin and viola, penny whistle, melodica, percussion, and even the saw in Lost and Found Orchestra.
'If you could bottle this band's music, how wonderful it would be to inhale it to start every day.'
Express and Star, Lichfield
'Charlotte Glasson's improvisation with a loop box and a host of instruments (and a saw!) was stunning and mesmerising.' The Evening Argus
What's new…..Charlotte can be seen on Andy Mackay and Phil Manzanera (Roxy Music) new project CD/DVD 'Roxymphony.' Live form a gig at SouthBank London in 2018. It has just been released.
Charlotte appears in the Nick Cave Film, 'One more time with feeling' out now on DVD.
Multi instrumentalist Charlotte Glasson will restore your faith in jazz. Witty, exhuberant & genre defying stuff @LocalSCambridge
'Versatile contemporary jazz and fusion saxophonist/multi-instrumentalist/composer plays diverse originals all laced with her own bluesy , expressive sax work.'
Time Out London
Charlotte's joyful band
The Telegraph
If you've ever wondered what smiles sound like, this is it."
Jackie Hayden Hot Press, Ireland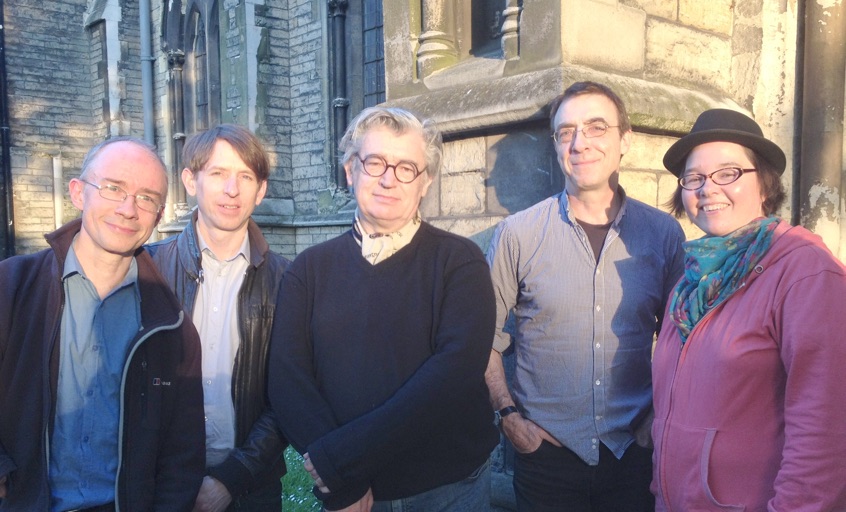 As a session musician Charlotte has worked with Oasis, The Divine Comedy, John Martyn, Nick Cave and The Bad Seeds, Nerina Pallot, James Blackshaw, Barry Adamson, Julian Lloyd Webber, PJ Proby, Claire Martin, The Lost and Found Orchestra, Jah Wobble, Ladyhawke, Lorraine Bowen,The Damage Manual, Pucho and The Latin Soul Brothers, Antonio Forcionne, The Dead Cuts, Suggs, Sophie Ellis Bextor,The Jiving Lindy Hoppers, Joby Talbot, Will Gaines, John Cooper Clarke, Ladyhawke, Stevie Kalinich, Herbie Flowers, Chris Spedding, The Mummers, Bah Samba, Cubana Bop, Will Young, The Karelia, Rob Bravery, Paul Stacey and Jeremy Stacey, Unkle, Orlando, Daniel Pemberton, Foy Vance, Murray Young, Reuben Wilson, Herbie Flowers, Snowboy, Andy Newmark, Jim Mullen, Alan Barnes, Big Band Metheny, Bobby Matos, Heather Cornell, Guy Massey, Steve Power, Nigel Godrich, Spike Stent, Bill Laswell, and Ian Hamer……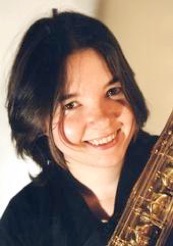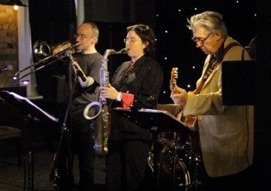 Follow Charlotte on Facebook or Twitter
The Charlotte Glasson Band has released 7 CD's to great acclaim, 'Robots'"Festivus,' 'Live,"' 'Playground,' 'Charlotte's World Wide Web,''Escapade,' and 'Travels with Charlotte Glasson.' To buy a CD now go to Buy CD'S Page. She also plays in Prog band Three Friends playing the music of Gentle Giant.
The Charlotte Glasson band plays mainly original tunes by Charlotte inspired by gypsy jazz, ska, blues, latin and world music.
Contact Charlotte
Review of Travels with Charlotte Glasson:
"A touch of the Hot Club De France, a hint of Coltrane, echoes of McKinney's Cotton Pickers, a theme that comes could have come from the Jazz Messengers – all jazz history is there! Great fun"